At the 2016 Hanover Consumer Electronics Show (referred to as 2016 CeBIT), ZTE released a series of smart and electric meters, intelligent

street lamps

and intelligent multi-parameters (multi-parameter health instruments). Around the construction of smart cities, ZTE is opening up a new path of growth.
Government business is one of the three core businesses of ZTE. The growth in the first half of last year was mainly from 4G and government business. Among them, the number of smart city signings continued to grow and contributed significantly. Up to now, ZTE has cooperated in smart city business in more than 100 cities around the world. According to ZTE's plan, the future government business income should account for one-third of the overall income.

The intelligent multi-parameter is a health data collection terminal that integrates multiple body detection functions. Through the "cloud+end" IoT concept, not only can historical health data be compared, but also residents (especially the elderly) and families can be established. Electronic health record. Doctors and families can upload their health information to the health service "cloud" through wireless network transmission. Community doctors, hospitals and residents can access their health care information and services by visiting the health cloud or mobile APP. Lifestyle assessment or remote consultation service.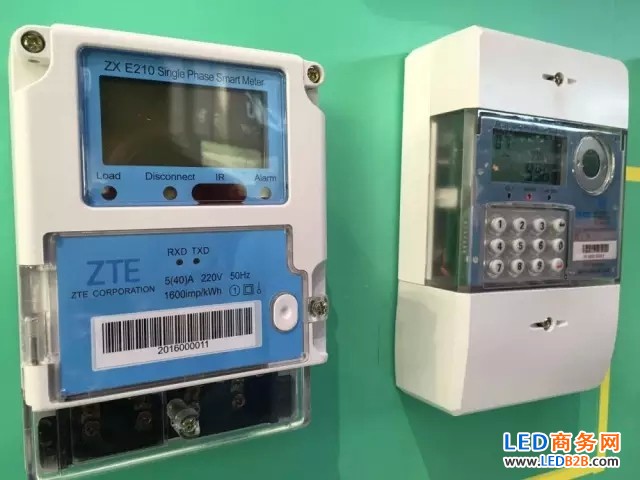 Xue Hongjian, vice president of ZTE, told Tencent that the product is suitable for multiple application scenarios, including communities, remote rural areas and homes. Users can be general practitioners, private doctors and residents themselves.

It is understood that this equipment has obtained international certification and license for the production and sale of medical equipment. Compared with traditional medical testing equipment, the intelligent multi-parameter is easy to carry, and provides humanized instruction and health guides in real time, and provides more accurate and stable measurement results and transmission rates.

"Intelligent multi-parameters were developed at the end of last year and have already served more than 3 million users. In addition to hardware products, ZTE's regional medical platform has provided services in China, Latin America, Venezuela, Tanzania and other countries and regions. Xue Hongjian said.

ZTE's three smart meter products supporting LoRa (Low Power WAN) include three models, ZX E210 single-phase smart meter, ZX E211 single-phase intelligent pre-paid meter, ZX E220 three-phase smart meter, these three models The meter covers most of the demand for residential smart meters.

Compared with traditional electric meters, smart meters accurately and quickly record the electricity consumption data collection of residents, which not only improves work efficiency, but also guarantees service quality. Especially in the peak period of power consumption, the electricity user information collection system can comprehensively monitor and balance the regional power consumption, effectively ensuring the electricity consumption of the production and residents' lives.

According to Tencent Technology, ZTE provides customers with a full range of intelligent meter reading solutions, including AMI systems and power sales systems, end products such as meters, concentrators, and collectors, meter boxes, handsets, and cables. Complete range of product solutions and services, including attachments and engineering installation services.

UVC Lamp 253.7nm, different type. quartz material .

Uvc Lamp,Uv Germicidal Bulb,Uv Germicidal Lamp,Uvc Tube

Changxing leboom lighting product CO.Ltd. , https://www.leboomuv.com