Recently, Xu Wenhui, deputy director of the Second Development Bureau of the China Development Bank, told reporters that in order to promote the catch-up of international giants in the new LED boom cycle, CDB will learn from the experience of cultivating Huawei and ZTE. The way of financial plus industry alliance, to cultivate a group of strategic growth LED companies with international competitiveness, and strive to train two or three leading companies to enter the top 10 in the world.

China's mainland LED chip companies

Facing the opportunity of catching up

It is predicted that the demand for lighting chips in 2014 will exceed the backlight source and become the largest application in the industry.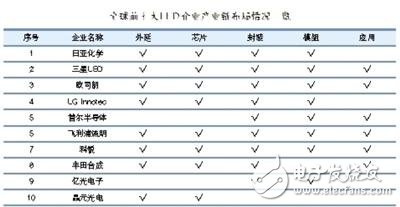 Since 2013, with the gradual start of the lighting market, the LED market has grown faster, with an annual output value of US$12.4 billion and a growth rate of 17%. In 2014, the industry growth rate was further accelerated, and the annual output value is expected to reach US$17.8 billion. Xu Wenhui believes that because the penetration rate of LED in the backlight field has exceeded 90%, and the penetration rate in the lighting market is only 7%, the main growth space in the future is in the field of lighting. According to DisplaySearch's forecast, in 2014, the demand for lighting chips will exceed the backlight source and become the industry's largest application.

"The main driving force of the previous LED boom cycle is the demand for LCD backlights. Backlight products have high technical requirements. Companies in the US, Japan, Korea and Taiwan will focus on the high-tech, profitable backlight market. On the other hand, mainland China enterprises have limited technology accumulation, mainly accepting overflow orders such as display screens, and the industry status is relatively marginalized." Xu Wenhui said, "The main factor for the current LED demand recovery is lighting. Lighting products require LED chip technology. Overall, it is lower than the backlight. In the past few years, domestic LED chip leading enterprises have made significant progress in technology through R&D investment and talent introduction."

In addition to technological advances, the advantages from the market are also the key to the success of China's mainland LED chip companies. In 2013, the total output value of China's LED industry was 206.8 billion yuan, a year-on-year increase of 34%. The average growth rate in the past five years has exceeded 30%. According to a conservative forecast of 25% growth rate in the next two years, by 2015, the total output value will exceed 400 billion yuan. At present, China's lighting market is huge, and local demand is solid. The downstream lighting market has formed a group of companies represented by NVC, Opal, Sunshine, etc., and there are also other companies that can replace traditional lighting with LED lighting. . "So, the support of the local market is also an important reason for domestic LED chip manufacturers to gradually move to the mainstream." Xu Wenhui said.

In this way, it seems that the weather, the location, the people and the people all have it, but as the third echelon of the global LED industry, mainland China enterprises want to catch up with the first echelon of Japanese, Korean, European and American companies and the second echelon of Taiwan. Enterprises still have several thresholds to pass.

"On the one hand, mainland Chinese enterprises must understand that extensive capacity expansion is not equal to the improvement of strength. Take the world's number one Nichia and the tenth-ranked Yuanyuan Optoelectronics as an example. The former's MOCVD number is less than the latter. "Xu Wenhui further pointed out that "technology is the core content of enterprise strength. The top companies have unique technology patents, and at the same time form a patent network with other leading enterprises through cross-licensing.

"

"On the other hand, from the top ten LED companies in the world, basically all enterprises have a complete industrial chain from epitaxial wafers, chips to packaging and applications. Therefore, vertical integration and mergers and acquisitions of the industrial chain are also the next support focus of CDB. Xu Wenhui stressed.

In addition, regarding the overall healthy development of the domestic LED industry, Xu Wenhui also put forward his own opinion: in order to solve the problem of insufficient core patent support, while strengthening R&D and striving for cross-authorization, it is better to prepare for the patent war; In terms of concentration, we should start with issues such as industry regulation, mergers and acquisitions, and key enterprises. To avoid low-end redundant construction, relevant departments should guide enterprises to avoid homogenous competition, transform to high-end and high value-added, and improve industrial ecology. In the above, we should do a good job in technical identification and testing and certification.

Every link in the industry chain

Focus on supporting 2 to 3 companies

CDB can provide a series of comprehensive financial services such as investment, loans, bonds, leasing and securities.

So, what is the strength and specific form of CDB's support for the LED industry?

According to Xu Wenhui, in terms of integrated circuits, for SMIC, Shanghai Huahong, Spreadtrum Communications and other enterprises, CDB has taken the lead in arranging 40.6 billion yuan for medium and long-term financing, and accumulating loans of 28.6 billion yuan. In the LED industry, Sanan The total support of Optoelectronics, Tongfang, Huacan Optoelectronics and other enterprises has reached only 10.17 billion yuan. In general, in the field of electronic information, CDB has pledged to support 313.3 billion yuan, and the current balance is 155.7 billion yuan.

For the LED industry, CDB's support will start from three aspects: First, the industry chain is the lead, to achieve overall excellence. Upstream material preparation focuses on sapphire substrates, MO sources, etc.; epitaxial wafers and chips focus on large-size, PSS; packaging, application-focused technologies and brands; core equipment focuses on MOCVD and etching machines. The second is vertical integration. Support enterprises from the core links to the upstream and downstream integration with advantages, such as the integration of the upstream and downstream of Sanan Optoelectronics. The third is mergers and acquisitions at home and abroad, such as Sanan's shareholding in Yuanyuan Optoelectronics.

For the number of support companies that everyone cares about, Xu Wenhui said that in principle, each link of the industry chain supports 2 to 3, and the epitaxial chips can be relaxed to 4 to 5 due to high threshold and large investment. Of course, the support of local governments, the advantages of cost or technology, and the perfect credit structure are the basic conditions for enterprises to obtain support from CDB.

Speaking of the way of support, Xu Wenhui said that CDB can provide a series of comprehensive financial services such as investment, loans, bonds, leasing, securities, etc., and the term of medium and long-term loans can be as long as 8 years. At present, it seems that the Sanan Optoelectronic Sapphire Substrate Project of the upstream material, the Yunnan Blue Crystal Sapphire Substrate Project, the Guiyang Haotian Sapphire Substrate Project, the Shandong Tianyue Silicon Carbide Project, the Sanan Optoelectronics Wuhu Project of the Epitaxial Chip, and the Tongfang Shares of Tongtong The project, Huacan Optoelectronics Zhangjiagang Project, and Yangzhou Zhongke Yangzhou Project have all received support from CDB.

"In the next step, CDB will make every effort to build a group of strategic growth-oriented enterprises, that is, enterprises that have strategic development in the country and the region, and the industries and enterprises themselves have high growth." Xu Wenhui told reporters, "Specifically, Drawing on the experience of cultivating Huawei and ZTE, we will cultivate a group of world-class enterprises that can participate in international competition and have international competitiveness. We will strive to cultivate 80-100 companies and have long-term cooperation and loyalty with CDB within 3 to 5 years. A high growth customer base."

Strategic growth companies will enjoy a series of preferential financing conditions such as planning cooperation, planning loans, differentiated cultivation of "one enterprise and one policy", special responsible persons and professional service teams, and relaxed credit terms and preferential interest rates. "Special care."

"But, so far, LED companies that have been identified as strategic growth companies are only Sanan Optoelectronics." Xu Wenhui said, "I hope that industry authorities, associations, experts, etc. will actively play a recommendation role to make more excellent LEDs. The company has been identified as a strategic growth enterprise, and with the support of the Bank of China's generous financial services policy, it has gradually achieved catch-up with international giants."

Desktop Electronic Calculator advantage:


100% brand new and high quality Desktop Calculator;Chain and percentage calculation;

Double power supply, solar dual power-light power with battery back up for low light condition (for dual power mode);

12-14 digits Desktop calculator, and many counter modes

Big display, convenient for viewing;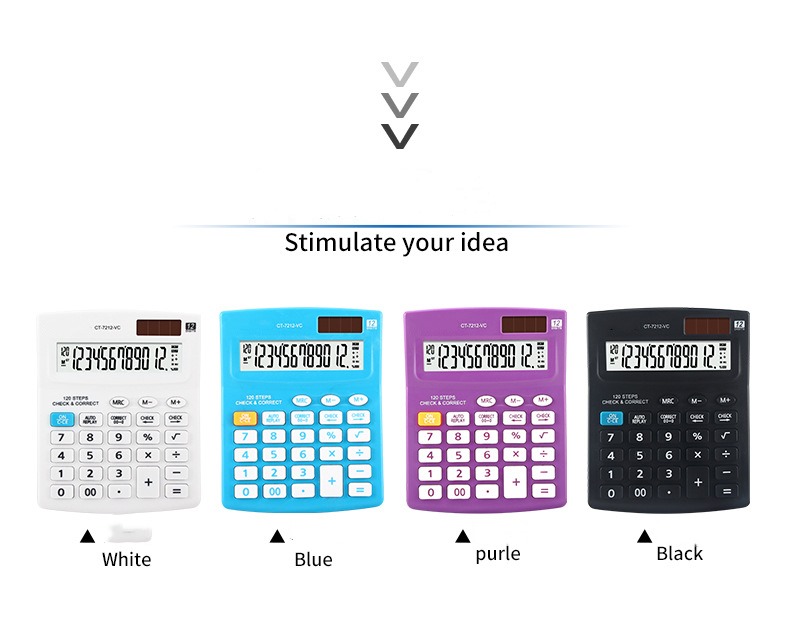 Desktop Electronic Calculator,Desktop Calculator,Mini Electronic Calculator,Desktop Electronic Solar Calculator

Dongguan City Leya Electronic Technology Co. Ltd , https://www.dgleya.com