Bluetooth chip maker Chuangjie announced on the 22nd (22) that Cayman Microcore, a 100%-owned subsidiary of Microchip, a micro-controller of the US microcontroller company, will acquire the entire equity of Chuangjie at a cash price of 143 yuan per share. The premium is 16.7% and the total transaction amount is 9.9 billion yuan. It is expected to be completed before the end of this year. Chuangjie will destroy and remove the counters from Taiwan.

This is the fourth acquisition of the domestic IC design industry this year. The founder of the company, Ruiqi, became the big winner of this acquisition. The estimated profit is about 830 million yuan, and the profit per share is about 1.64 yuan.

Chuangjie said that Microchip is the world's leading supplier of microcontrollers, mixed-signal, analog components and flash technology. Chuangjie provides Bluetooth solutions. After careful evaluation, it believes that the integration of both technologies and products will be effective. To improve operational efficiency and enhance market competitiveness, the overall trading conditions are also reasonable, so the board of directors agreed to the merger and signed the merger contract.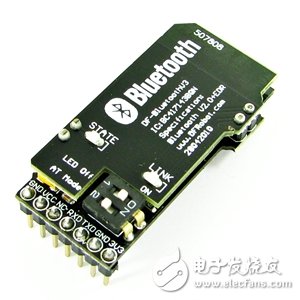 Chuangjie's recent share price has rebounded from the low of 92.9 yuan on the 14th. The price of the stock price has risen yesterday. The intraday price of the intraday price has risen by 123 yuan, the closing price is 122.5 yuan, or 6.52%, and the volume is 4,400. Almost doubled from the previous day, the stock price rose by 30% in the short-term.

The micro-core is a US listed company. The acquisition was announced before the US stock market opened yesterday. Micro-crystal US stocks opened with a small red, which rose more than 1% in early trading.

According to the agreement between the two parties, Micro-Chip will acquire Chuangjie at a cash of RMB 143 per share, with a total transaction amount of RMB 9.9 billion.

Chuangjie pointed out that the merger is expected to start public acquisition on May 26, and it is expected to be the first phase of acquisition on July 14, and then will enter the second phase. The whole case is expected to be completed by the end of this year.

After the merger, Chuangjie will be eliminated and become a subsidiary of Micro-Crystal. The stock will also be sold from Taiwan.

Chuangjie's share capital is 673 million yuan. It was listed on the trading platform on November 27 last year. Last year, it was also a very bright year for operation. The revenue and profit were doubled compared with the previous year, and reached a record high. Last year's full-year net profit per share. 6.26 yuan, after the listing, the stock price reached 148 yuan.


US Recessed Tabletop Socket is the power outlet in American type plug could be with Single or Dual USB Ports, Internet Ports, Phone Ports and overload Protection. Also could accept OEM.

This kind of USB Power Outlet is will be easily for you to use the home appliance or phone charging.




Specifically, We have our own design and production team for USB Circuit Board design and produce.

USB Outlet Charger,USRecessed Tabletop Socket,USA Flush Mount Socket,Clamp Mount Power Strip

Dongguan baiyou electronic co.,ltd , https://www.dgbaiyou.com