CES Asia 2016 has just ended, VR has become the focus of attention without any suspense. Sony, Microsoft, HTC, Samsung, Google and other companies exhibited their own VR products, and visitors were happy to try out various VR devices. VR is so hot, it will certainly attract a lot of people into the game, so what are the current VR chip solutions?

This article electronic enthusiast Xiaobian will bring domestic and foreign VR master chip and solution.

骁龙820 parameters

Snapdragon 820 uses Qualcomm's self-designed 64-bit architecture, using four Kryo cores, the highest frequency is 2.2GHz, using Samsung's 14nm FinFET process, supporting fast charging 3.0 technology, equipped with graphics processing chip Adreno 530, DSP digital The signal processor is the Hexagon 680, which uses a new Spectra 14-bit dual ISP processor for image processing capabilities, supporting up to 28 megapixels/30fps and throughput of 1.2 GPix/sec (1.2 billion pixels per second).

Snapdragon 820 supports dual channel memory LPDDR4-1866, supports eMMC 5.1, UFS2.0 (Gear3), SD 3.0 (UH SI), supports USB 3.0 input and output, and supports universal loan compression technology.

Snapdragon 820 processor baseband chip parameters: 820 continues to lead the way, equipped with a new X12 LTE modem, using WTR3925 fourth-generation LTE multi-mode transceiver, support for global frequency bands, support full-band TDD-LTE and FDD-LTE, support WCDMA (DB-DC-HSDPA/DC-HSUPA), TD-SCDMA, CDMA 1x/EVDO and GSM/EDGE, support LTE Cat.12, download up to 600Mbps, support LTE Cat.13, upload speed up to 150Mbps, and The LTE-U on the unlicensed spectrum can also be supported with the WTR3950 transceiver.

Snapdragon 820 processor wireless network parameters: Snapdragon 820 equipped with Qualcomm VIVE 802.11ac, support for three-band Wi-Fi, support Qualcomm's summer 2X2 MU-MIMO (multi-user multi-input and multi-out) technology.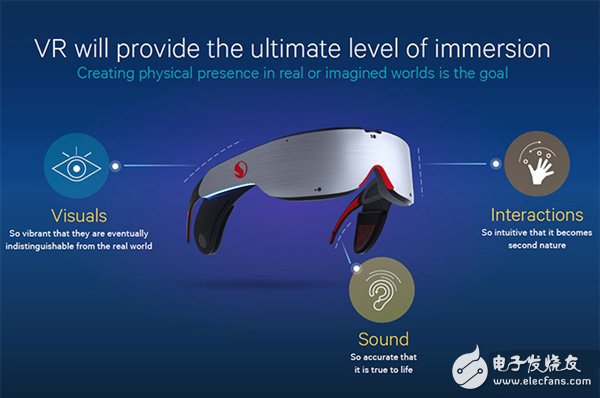 Snapdragon 820 VR Software Development Kit

Qualcomm's Opteron VR SDK will be released in the second quarter, which greatly simplifies the development of VR applications, including games, 360-degree video, interactive education and entertainment.

According to Qualcomm, the development kit can greatly reduce rendering delay, support stereo rendering and lens correction, color correction, distortion correction, etc., the highest resolution 3200&TImes; 1800, frame rate 60fps.

Qualcomm said that the Snapdragon 820 VR application not only supports mobile phones, flat-panel mobile devices, but also can be placed in the helmet, eliminating the need for an additional high-end PC platform.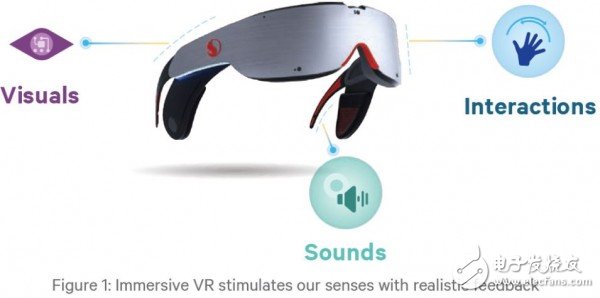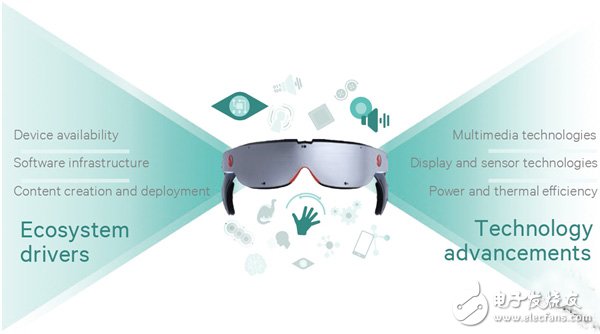 Snapdragon 820: Pico Neo Developer Edition

The Pico Neo Developer Edition can be used without a mobile phone. It is designed as a split-one machine. The processor, memory and battery are placed in separate handles. The Type C data cable is connected to the head display for 3399 yuan. In addition to the release of the Pico Neo, the PUI, the external location tracking suite, the Pico industry application solution, and the latest version of the Pico SDK were released.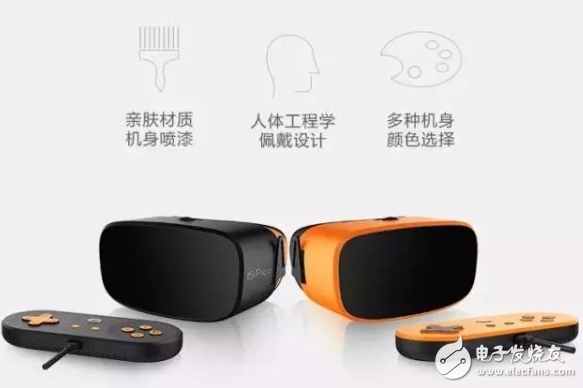 Zhongke Chuangda 骁 820 VR integrated machine reference design

Zhongke Chuangda released the reference design based on the Snapdragon 820 VR all-in-one, including screen, optics, PCBA, thermal design, etc., and equipped with the self-developed VR OS for the underlying drive and energy efficiency ratio optimization, delay distortion Motion tracking algorithms, Android M cropping, optimization, and a full turnkey solution for upper-level applications and launchers.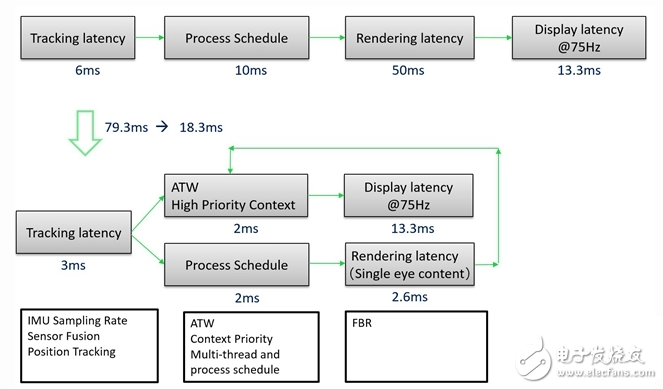 This reference design is based on the Qualcomm Snapdragon 820 platform and can be used with a single eye 1440x1440/90Hz or 2560x1440/75Hz screen with a 95° horizontal field of view lens with a delay of less than 19 milliseconds (head attitude data transmission delay: 3ms, software Algorithm processing and process scheduling: 2ms, data rendering and screen display parallel processing: 13.3ms, a total of 18.3ms). At the same time, this design supports dual-band WIFI, Bluetooth 4.1 high-speed transmission, Qualcomm fast charging and other functions.

At the operating system level, Zhongke Chuangda VR OS is deeply customized from Kernel, RunTIme and Framework. Through its own deep optimization and core algorithms, Android's native delay is reduced from nearly 80ms to less than 19ms. At the same time, for VR display and delay, Zhongke Chuangda also focused on the development of related core algorithms, including: ATW, Frontbuffer rendering, Context Priority, distortion / dispersion correction, Sensor fusion and so on.

VR application developers can use the reference design platform to verify the effects of software development related to personalized applications, third-party interactions, and evaluate the best experience of related applications. VR vendors can use the platform to quickly commercialize and even bring products to market in two months.


Trolley Music System,Wireless Trolley Speaker,15 Inch Trolley Speaker,Waterproof Bluetooth Speaker

Newmax Electronics Co.,LTD , https://www.fspeaker.com