Yesterday morning, the annual Apple Global Developers Conference was held in San Francisco, USA. The annual WWDC is mainly used to release Apple's operating system for desktop devices and mobile devices. This time is no exception. The new versions of OSX and iOS8 are on schedule. Although the annual new product launch conference is different, WWDC is mainly based on software release, and mainly for developers based on the Apple ecosystem, so consumers are not very concerned. However, WWDC is regarded as the "news trailer" of Apple's new products every year, which indicates the new technology to be introduced to the market, so the attention of the industry chain is very high. This year, Apple has introduced two new features, HomeKit and HealthKit, to become the biggest attraction.

Smart home to solve compatibility problems

As early as the opening of WWDC2014, the industry reported that Apple will enter the smart home market. Sure enough, one of the highlights of the conference was HomeKit for the smart home market. According to Apple's official description, iPhone and iPad users will get HomeKit after upgrading iOS8. This function can be combined with Apple's voice system Siri to remotely control smart home devices such as smart door locks, light bulbs or surveillance cameras. For example, through Siri saying "I want to go to bed", the smart home system used with HomeKit will make the lights darker, the door automatically locked and so on.

Regarding the smart home market, the biggest problem at present is compatibility. For example, the various systems introduced by various vendors are disorganized and need to be adapted to different applications and hardware. The HomeKit launched by Apple is similar to the AppStore in its industry chain operation mode. It is also provided by the application developer and verified by Apple to ensure the compatibility of the devices and ensure that all smart home applications can be operated on HomeKit.

According to public information, Apple's current partners include Philips (Hue Smart Light Bulb), August (SmartLock Smart Door Lock) and a series of smart home equipment manufacturers such as iHome and Honeywell. At present, domestic smart home developers have told South Metropolis Daily that they still don't know whether they involve business sharing, but Apple's huge user base should not be underestimated, and said that it will actively understand Apple's certification system and join the platform as soon as possible.

Apple will open interfaces and platforms to third parties

Similar to the HomeKit model, there is the new HealthKit health app. If HomeKit is primarily a platform for smart home developers, HealthKit offers more possibilities for innovation in a variety of wearable devices and applications.

Simply put, Apple will provide an interface and a unified platform for third-party health application developers to facilitate the unified management of various health applications in Healthkit. Professional medical institutions can monitor data based on third-party wearable devices. Give more professional health guidance or rehabilitation advice, as well as remote monitoring of patient health.

As for the user-oriented iOS8 update, the main focus is still human. For example, iOS8 officially opened the input method limit, users do not need to jailbreak, it is also possible to install commonly used input methods such as Baidu and Sogou.

In addition, iOS8 also opened more permissions on the TouchID fingerprint recognition function. On current iOS 7, iPhone5s fingerprint recognition can only be used for screen unlocking and AppStore app purchase confirmation. In iOS 8, third-party applications can also replace passwords with fingerprint recognition.

Regarding the permissions of TouchID, Apple insiders accepted an interview with Nandu reporter and said that the application of not opening to third parties mainly considers security issues. Apple official did not analyze this problem at WWDC. How to solve this problem at present, but the industry view generally believes that according to Apple's practice, it can be open to application developers, and should have been relatively well prepared to solve security risks.

4K HD LED Display Stunning life-like images with 4K UHD resolution and Intelligent Picture Quality to transform content from any source to UHD

High-quality bright LED dot matrix module with painted ink color evently is not easy to be damaged and ensures the best viewing angle

Constant voltage chip driving reduces the power consumption and prompts the stability. Simple modular design is low cost and easy to maintain

Neat appearance, light weight, small size and safe 5V low voltage power supply system all make the module more attractive

Advanced video processing. With our extensive experience in image and video processing, the LED displays provide you with the ultimate image quality assurance, color uniformity and cost of ownership.

Featuring high resolution and high brightness, it can keep high contrast level even in strong sunlight.

The replace for modules costs few, without changing the original structure.

16:9 Golden division ratio. It can be point to point spliced to the led screen of standard 720P ,1080P ,2160P , 3840P ,etc.

Anti-slid handle design. Easy for transportation ,loading and uploading.




High strength Aluminum alloy material. The integral die-casting aluminum molding workmanship has provided with excellent flatness of the cabinet.

Ultra wide viewing angle , different experience. Both 140 from horizontal and vertical for the viewing angle. Seeing from different directions,it would be still the natural and clear image in an led screen.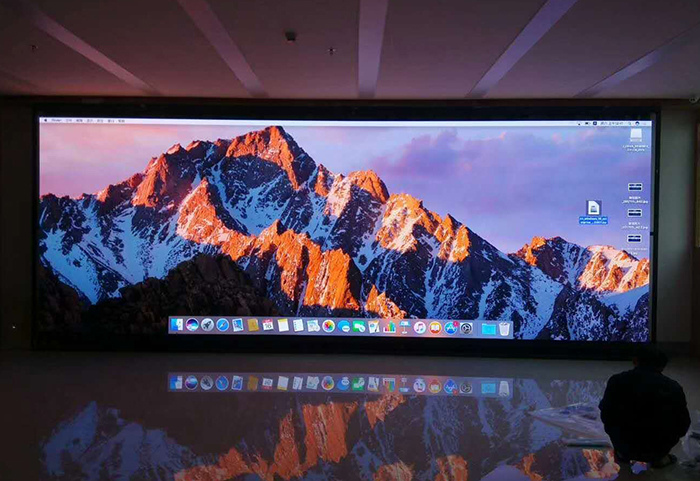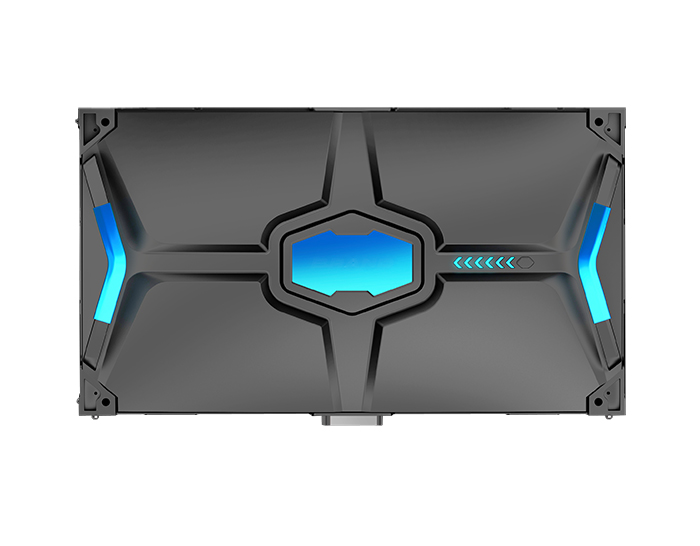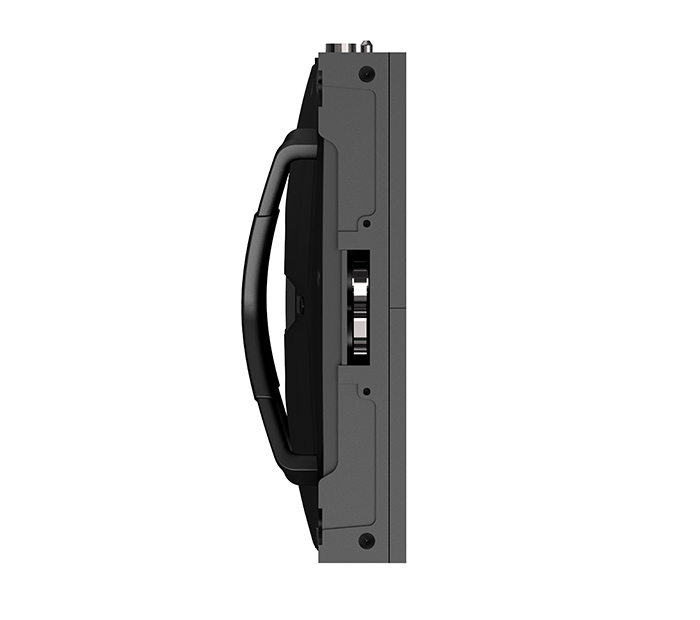 4K Hd Led Display,4K Hd Led Screen,4K Uhd Led Display,4K Tv Hd Screen

Shenzhen Bako Vision Technology Co., Ltd. , http://www.rentalleddisplays.com